You can buy what ever mix or match you would like,
However, this website is a free web hosting
So I can not put the drawings up free to down load as open source.
Sorry
But I'll send it to you on a DVD for a few quid/dolars, any where in the world
I'll also try and help as best as I can with problems and questions ! via email, and skype.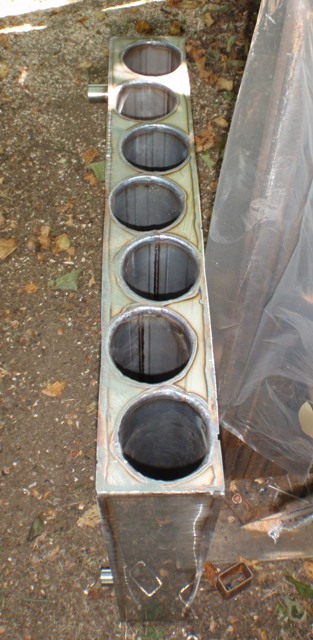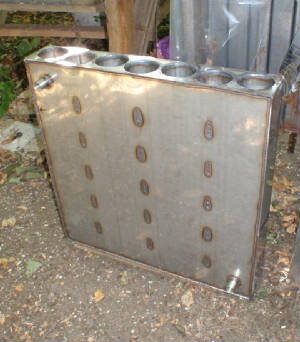 So here are the parts, you can get one at a time or the entire lot:
Entire stove complete, just paint and do final assembly.
Entire stove with complete parts, but you need to weld, drill and tap and assemble.
nothing welded or painted.
Casting (Vortex burner £48.00 + postage), (flue socket ££32.00 + postage), (door £ 162.00 + postage) (handles ex.)
Glass for window
Glass retaining clips
Glass rope seal
All big parts all laser cut and flat packed.
All small parts kit (hinges, bolts, all castings, handles ex.)
Fire bricks
Tank complete
Tank as flat pack
tools (drills, taps, paint,)


OK early days, but you get the idea I'll put up prices ex in a few days


Will be posting to pretty much any where in the world!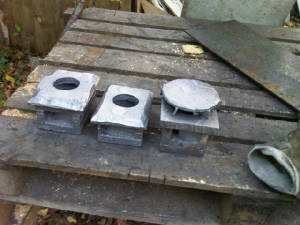 Here they are
Construction:
All parts are laser or water jet cut 10mm and 5mm steel.
tig, mig welded
Steel castings
High Tec glass
Stainless steel glass clips (unique to my stoves)
German built vortex fan, for long reliable life
A refectory brick, of only the best quality is used, for the longest and most reliable life expectancy of the product.
Tanks are all TIG welded Stainles Steal rated to 10 Bar! safety valves set to 2 or 3 bar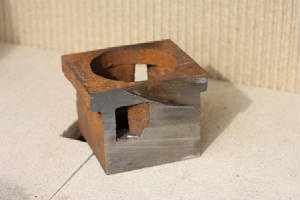 HOW CAN I BUILD A STOVE??
Any of the stoves you see here can be built with some basic hand tools and no need for Jigs!
Tools and machines:
stick welding machine is OK Mig is better, but not for the tank, that needs to be TIG welded,
angle grinder big and small
magnetic 90 degree clamps
basic hand tools pliers, allen keys, screwdrivers
taps and dies
and thats about it really!
Perry Wood Stove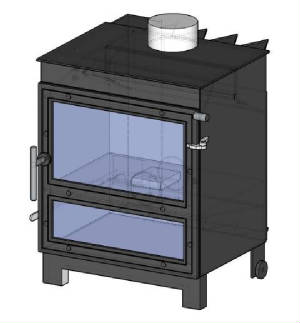 WELKOM 600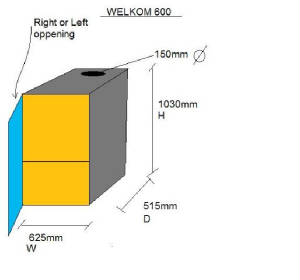 Welkom 300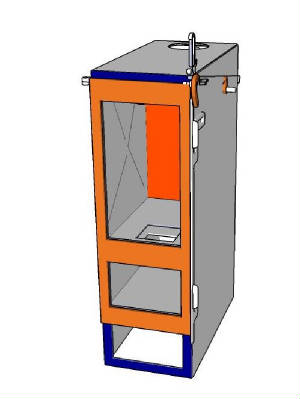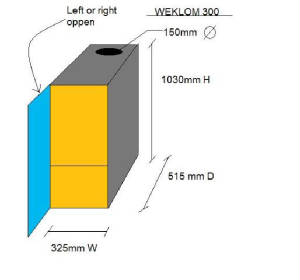 What to do and how to do it
Decide what stove you would like to build.
with or with out back boiler (I do not have plans for a back boiler for a Perry stove, but you could make a plan.)
with or with out fan.
email me for drawings, then I will send them out to you, after a payment for them.
have a look at the drawings, and see what parts you cant make.
send the drawings off to get steel cut.
Buy castings from me, or make them your self. ( will be putting up some you tube videos.
Assemble yourself or have a fabricator weld it up for you.
powder coat or spray paint.
final assembly with parts from me , or not.
test run, then install.
well done job done.
expected time for the project, about 2 months.
Wondering if you can do it to??
Here is a picture of my workshop. bit damp in the rain, though!!